The concept of online shopping was introduced in the early 1990s, and the first e-commerce transaction took place in 1994. However, it was not until the early 2000s that online shopping became popular. The rise of the internet and improvements in website design made it easier for retailers to create online storefronts, and consumers began to enjoy the convenience of shopping from their computers. In the early days of online shopping, consumers were hesitant to purchase items online due to concerns about security and the lack of a physical store to visit. However, as technology improved and more secure payment methods were introduced, consumers became more confident in online shopping. Today, online shopping is a billion-dollar industry, with thousands of retailers offering a wide variety of products online. Many retailers offer free shipping and easy returns, making it even more convenient for consumers to shop online.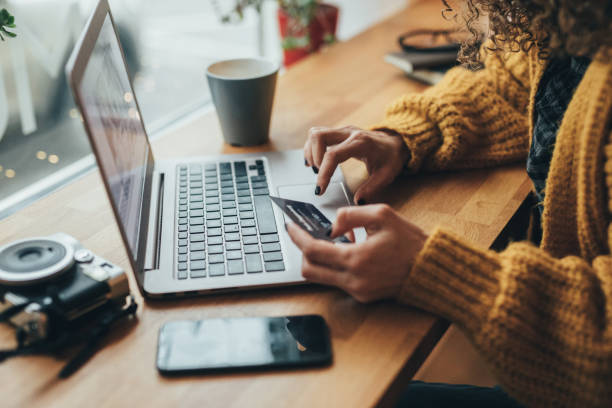 How Online Shopping Can Save You More Money
Online shopping can be a great way to save money if you know how to shop smartly. Here are some tips to help you save more money while shopping online:
Compare prices: One of the biggest advantages of shopping online is that you can easily compare prices from multiple retailers. Use price comparison websites or shopbots to find the best deals on the products you want.
Shop during sales: Many retailers offer sales throughout the year, such as Black Friday and Cyber Monday. Take advantage of these sales to save money on your purchases.
Use cash back websites: Cashback websites offer rebates on purchases made through their site. This means that you can earn money back on your purchases, making online shopping even more cost-effective.
Buy in bulk: Buying in bulk can often save you money, especially if the retailer offers a discount for buying a certain quantity of a product.
Take advantage of free shipping: Many retailers offer free shipping on orders over a certain amount. Take advantage of this by buying multiple items at once to reach the minimum spend.
Use credit card rewards: Some credit cards offer rewards or cash back on purchases. Use these rewards to save money on your online shopping.
Today, it is a convenient and cost-effective option for many consumers. By shopping smartly and taking advantage of discounts and promotions, you can save even more money on your online purchases. So the next time you need to buy something, consider shopping online and enjoy the many benefits it offers.